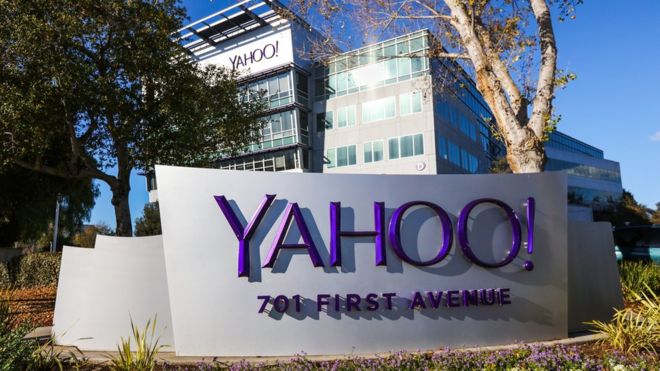 Yahoo headquarters
US internet firm Yahoo is being acquired by American telecoms giant Verizon Communications for nearly $5bn (£3.8bn) in cash.
Yahoo will be combined with AOL, another faded internet star, which Verizon bought last year.
The deal does not include Yahoo's valuable stake in Chinese firm Alibaba.
The price tag for the deal is well below the $44bn Microsoft offered for Yahoo in 2008 or the $125bn it was worth during the dot.com boom.
Verizon said the deal for Yahoo's core internet business, which has more than a billion active users a month, would make it a global mobile media company.
Source:BBC
Yahoo Sold to US Telecoms Giant Verizon
Reviewed by
E.A Olatoye
on
July 25, 2016
Rating: