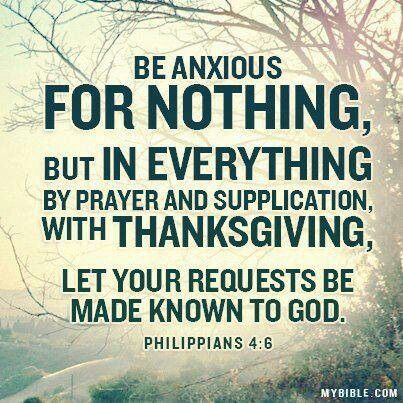 Some Christians treat God like a drive-thru restaurant. We bow our heads in prayer and give our order. Then we expect God to answer as soon as we "pull forward." And if God doesn't do what we ask, we get angry or think He doesn't hear us.
God always hears our prayers, and He wants us to pray to Him about everything. Philippians 4:6 says,
Do not be anxious about anything, but in every situation, by prayer and petition, with thanksgiving, present your requests to God.
That means God wants to hear when we're worried about a math test, need wisdom for how to deal with a friend, or desire strength to do well on the athletic field. But prayer is much more than asking for something. When you talk with God, remember this acrostic:
P=Praise. Tell God about the things you're thankful for. Acknowledge His amazing power. Praise Him for being active and alive in your life.
R=Repent. Admit your failures. Have you lied, had jealous thoughts, or been selfish? Ask for forgiveness.
A=Ask. Tell God your desires. Ask for His help.
Y=Yield. Let God know that you want to serve Him. Tell Him that you want to follow His will for your life.
Prayer isn't putting in an order. It's connecting with God, which is much more satisfying.
Final Word:
Do not be anxious about anything, but in every situation, by prayer and petition, with thanksgiving, present your requests to God. — Philippians 4:6
Ref: Lee Strobel from ''The Case for Christ for Kids''
Be Anxious for Nothing
Reviewed by
E.A Olatoye
on
September 13, 2016
Rating: